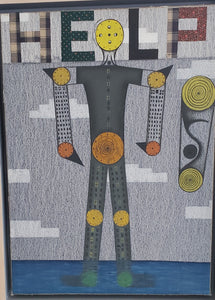 Help by Carlos Rodriguez Cardenas.

A incredible work in the inimitable Carlos Rodriguez Cardenas style. This is one of the most well known works by this artist.
Help is an acrylic, ink, and map on linen, completed in 2016.  The work measures 19" x 28"
This work was part of group of works donated to Cuba Art NY. This was was appraised by Alex Rosenberg in 2021.